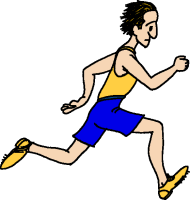 Mansfield Cross Country
2018 XC news update…
Preseason practices have concluded until school begins. Players interested in joining the team for the 2018 season in grades 7-12 should meet Wednesday, August 15 at 3:30PM in the high school storm shelter for the first Fall practice.
2017 XC Season Recap
Another Banner Year for Tiger runners!
In 2017, Mansfield had 37 participants run cross country. The senior girls were 3A-4 conference champions. The junior girls and junior boys were conference runner-up. Last year's squads produced over 100 individual medals, 13 All-District performances, 19 All-Region runners, and 6 River Valley All-stars. Megan Rose, Lennon Woods, Corrina Wesley, Natalie Brewer, Joris Felius and Devon Pyles were River Valley All-Stars. Rose was the District and RV All-Star overall champion.
2017-2018 Female Cross Country Player of the Year…
Congratulations to Mansfield's three time winner of the Female Cross Country athlete of the year, Megan Rose. Rose has commited to run for the Savage Storm at Southeastern Oklahoma State University beginning in the Fall of 2018.
2017-2018 Male Cross Country Player of the Year…
Congratulations to another three time winner, Devon Pyles, Mansfield's Male Cross Country athlete of the year. Pyles enlisted in the Army in the summer after high school graduation.
Distance Runner Making Strides
Megan Rose collected yet another medal for Mansfield's cross country team. Rose will continue her running career at the college level in 2018.